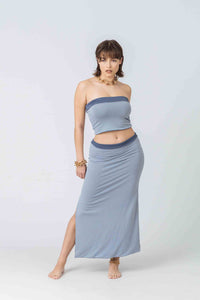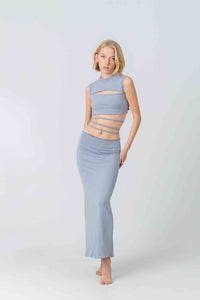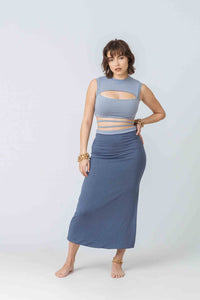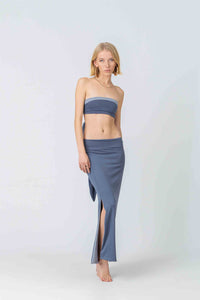 Lost Lorelei
Reversible Odyssey Maxi Skirt in Dusty Blues Bamboo
In the realm of our reversible collection, we invite you to transcend the conventional view of garments.
Beyond the conventional boundaries of style, this skirt offers a flattering silhouette and a versatile design, effortlessly adapting to your mood and the rhythm of your surroundings.
Consider each piece not merely as an article of clothing but as a conduit for contemplation—a canvas to portray the duality within — an instrument for introspection.
We know that it's not just about what you wear; it's about the dialogue it sparks within.

- Handmade with Bamboo fabric (5% Stretch)
- Easy slip on skirt with one slit on the side
- Enjoy the same design in another color available
- Check out our Instagram for styling tips
- Offset your carbon footprint at checkout